262.534.9700
WELCOME TO ENVE
SALON & DAY SPA
WELCOME TO ENVE

SALON & DAY SPA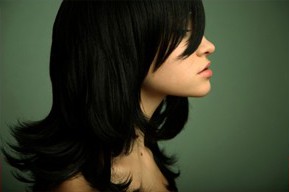 BASIC
For complimentary consultation
call 262-534-9700
We use ZOYA nail polish. It is a 10 free formula: formulated without Formaldehyde, Formaldehyde resin, Dibutyl Phthalate, Toluene, Camphor, Trhp, parabens, Xylene, Ethyl Tosylamide and lead.
Polish Change...
$12
French Add-on...
$5
ESSENTIAL PEDICURE
For complimentary consultation
call 262-534-9700
A quick treat for your feet! Designed as a maintenance pedicure, we re-shape the nails, following with a light buff of the heals. An application of Aveda's moisturizing and cooling Foot Relief lotion, and a polish of your choice completes this Pedi!
$38
WELLNESS PEDICURE
For complimentary consultation
call 262-534-9700
This pedicure is performed from the ankle down. We start with a relaxing soak in our custom pedicure tub. Next, is all your personal nail care needs, followed by a light exfoliation. We complete your pedicure service with warm towels, a massage with hydrating lotion and a polish color of your choice.
$55
Family and Friends,
Due to the "Safer at Home" order from Governor Evers we will remain closed until further notice.
If you have an appointment before May 26 we will be in contact with you to reschedule. Please be patient as we will be rescheduling one week at a time. Our entire team will be increasing work hours to accommodate you as best we can.
If you would like to purchase a gift card for use once we reopen we would appreciate the support! You can do so on our web page.
Worried about running out of your favorite product? We've got you covered! Head on over to https://www.aveda.com/salon/envesalonanddayspa.
Thank you for supporting us during this difficult and stressful time. We appreciate you all and cannot wait to see you soon.
As the salon is closed please do not hesitate to email: info@envesalonandspa.com should you have any questions going forward.
For the most up to date information follow us on Facebook and Instagram.
Be well and stay safe.
Enve Salon and Day Spa